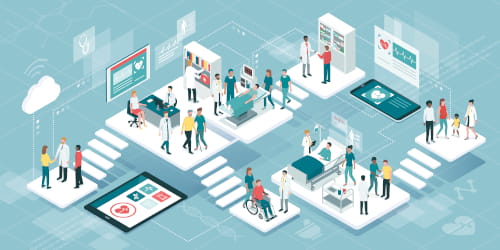 The spread of the COVID-19 has generated worldwide concern as it was declared a global pandemic last week by the World Health Organization. At The TSL Group, our focus is on protecting the health, security and productivity of clients, partners and our employees.
Our Management Team is monitoring the COVID-19 outbreak closely and is implementing response measures aligned with government guidelines and directives from the World Health Organization.
At present, we do not anticipate supply or service issues due to the COVID-19 outbreak, however, below are key actions we will be implementing during this time:
We are actively managing our supply chain operations and will take additional steps as needed to meet the needs of our customers. If you have any questions or concerns, please let us know.

Our team is committed to working with our customers to make sure all current engagements are met. For those engagements where on-site visits cannot be avoided because that will have a direct impact on the engagement, we are also working with our customers to establish the relevant protocols which will guide and limit physical interaction to the minimum.

At The TSL Group, we place a premium on safety and have a rigorous HSSE policy in place. Internally, we have distributed prevention information and are monitoring our staff for symptoms on an on-going basis. We have ramped up cleaning procedures and are disinfecting high traffic areas frequently. If any employee displays symptoms, he or she will immediately be asked to seek medical attention and work from home, or simply stay home, until the symptoms cease.

To maintain customer safety, all customer-facing engagements or travel have been restricted to only mandatory encounters that cannot be executed otherwise. We will be using communication alternatives, namely, telephone or web conference, in accordance with social distancing practices encouraged by the WHO. We will continuously consult our customers to determine their preference with any scheduled or future engagement while taking into consideration all health implications for the parties involved.
As we navigate the challenges that have arisen, we assure our clients, partners and employees that we continue to monitor and evaluate the situation to ensure business continuity during this time.